SOLUS G is the vertical presentation of the emerging visualized appearance design. Thanks to the slender style, 
it provides you with more insights in the practicality and portability. Changing the installation direction of the pod, 
the taste will correspondingly change between the MTL and RDL. Both the SOLUS pod and SOLUS 2 pod are
well-matched with the device. Innovation keeps changing the vaping experience.

7 COLORS AVAILABLE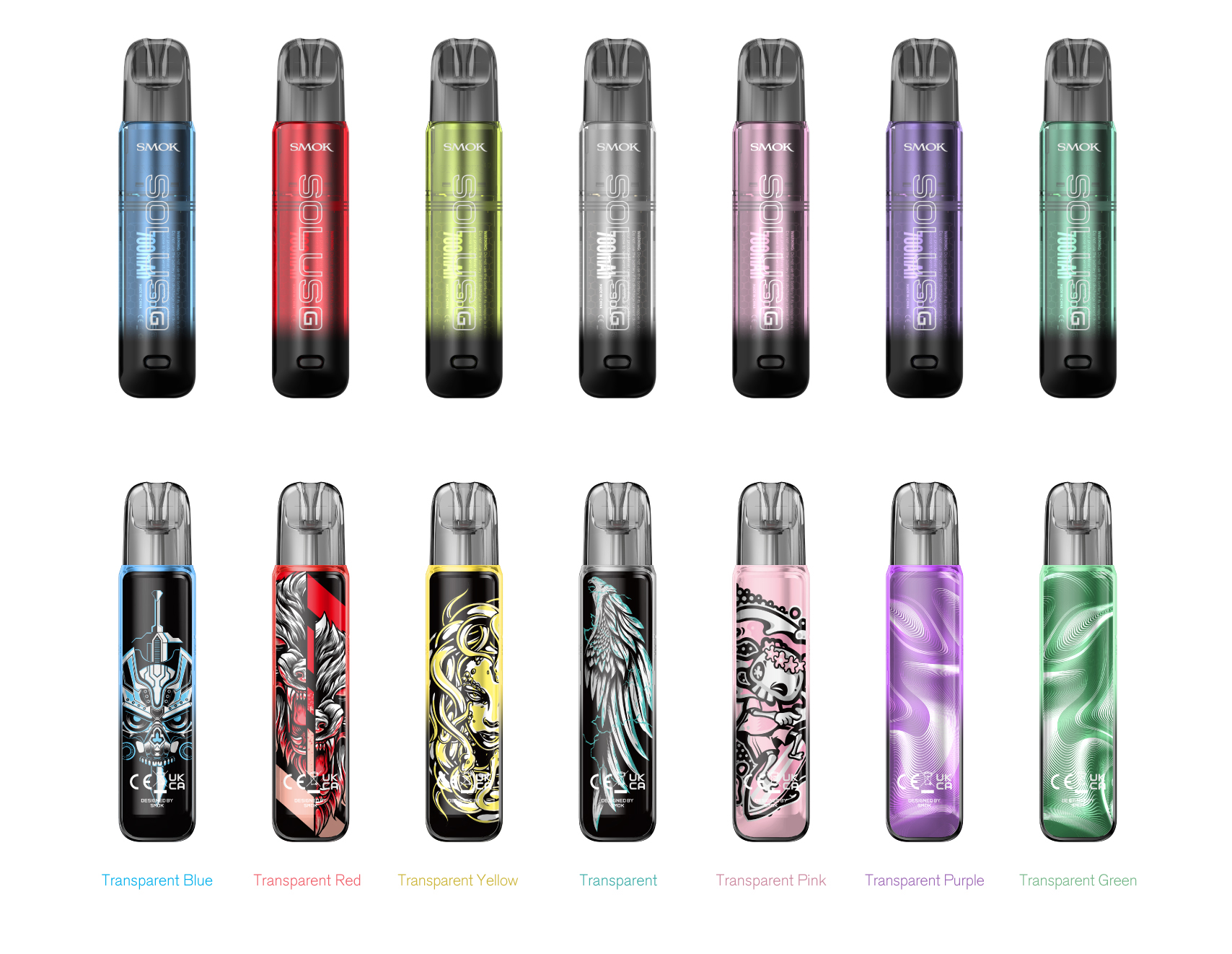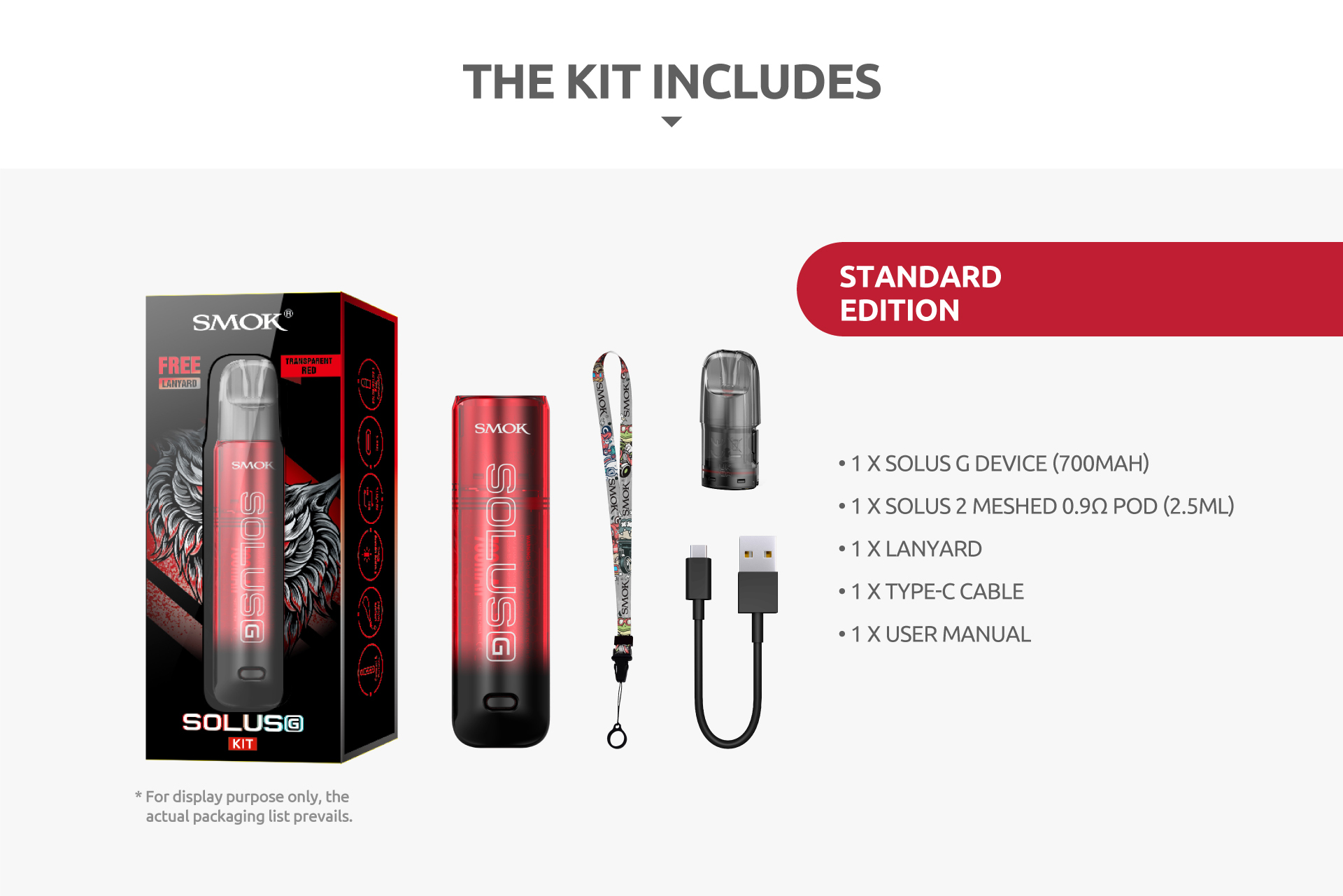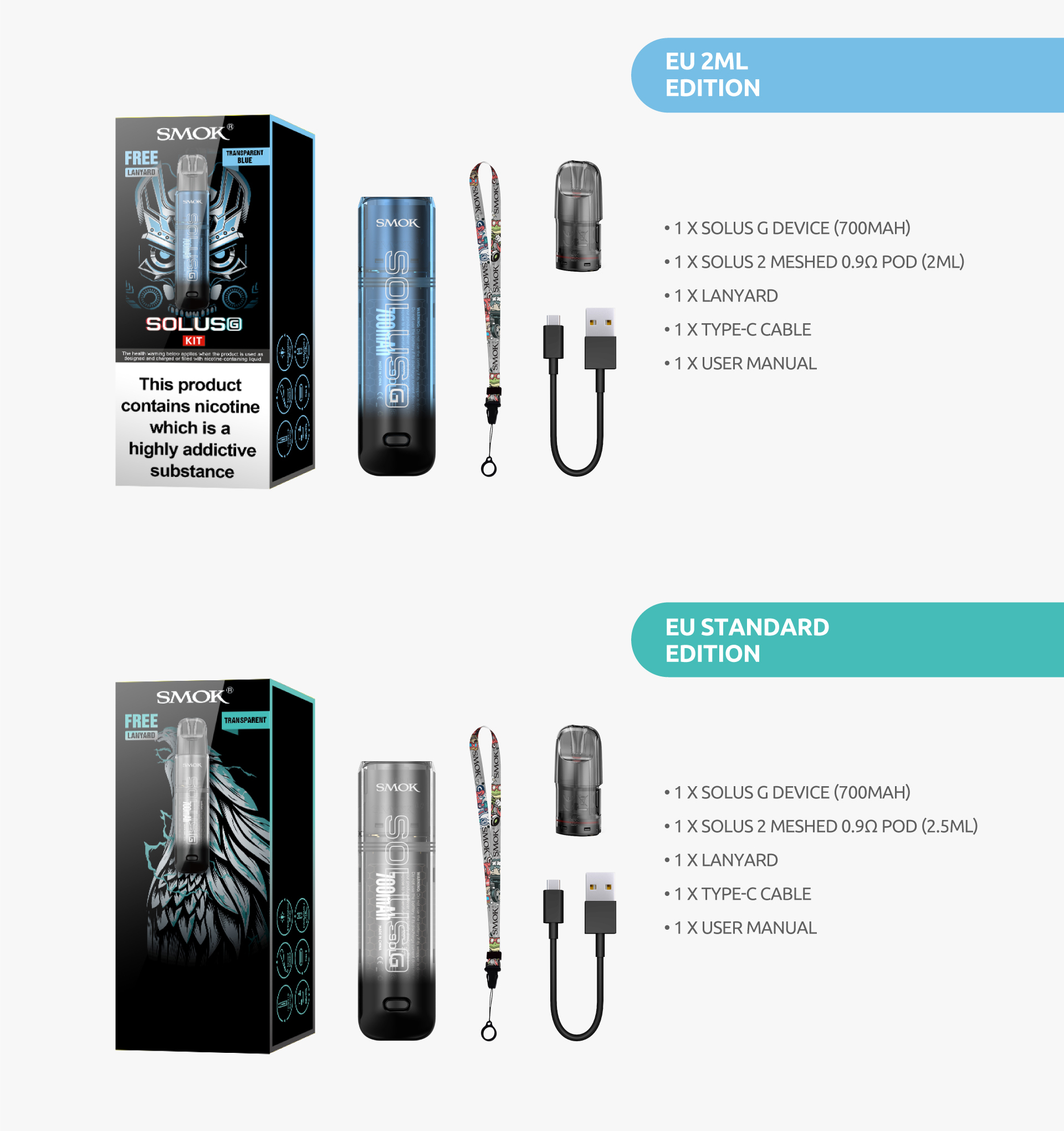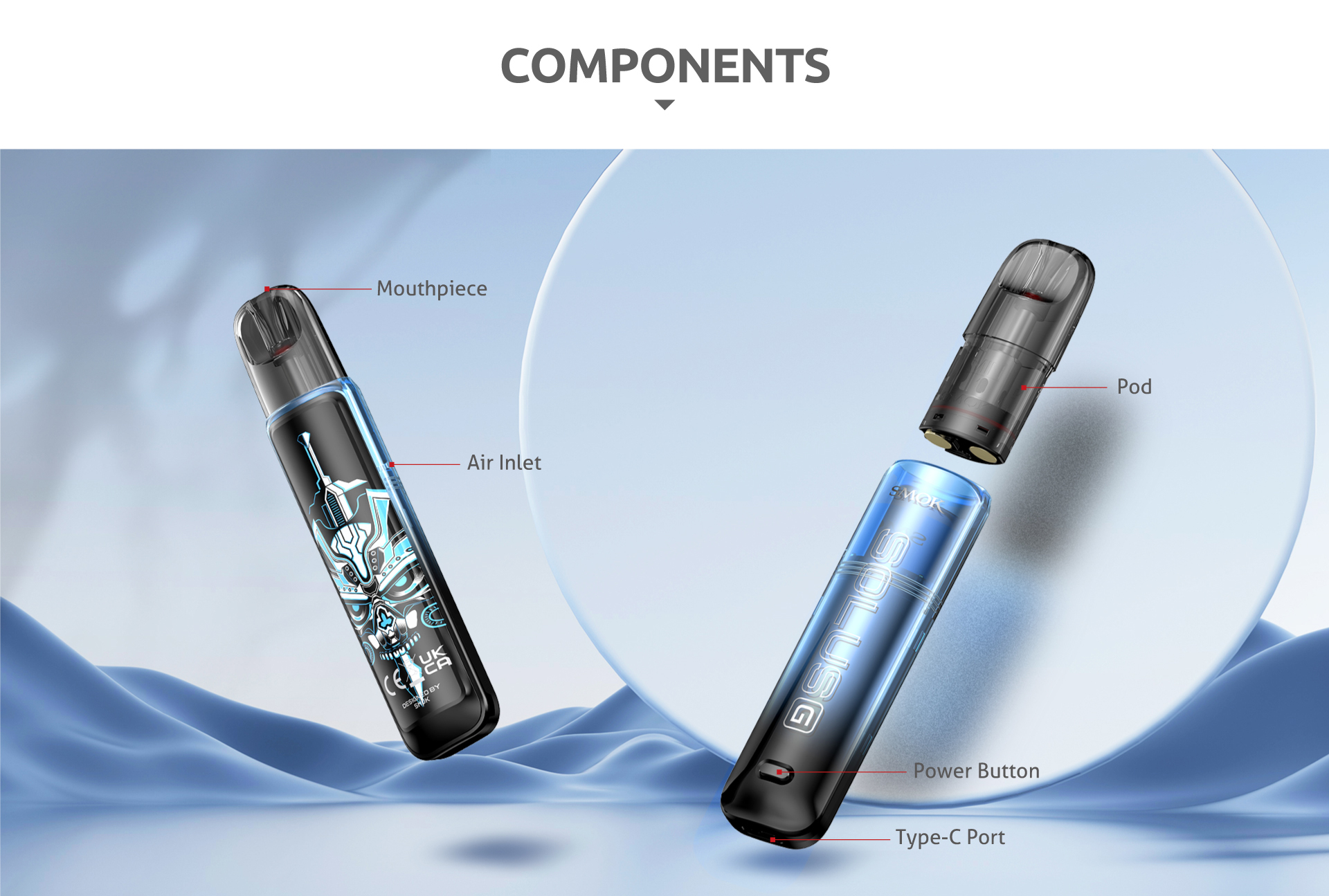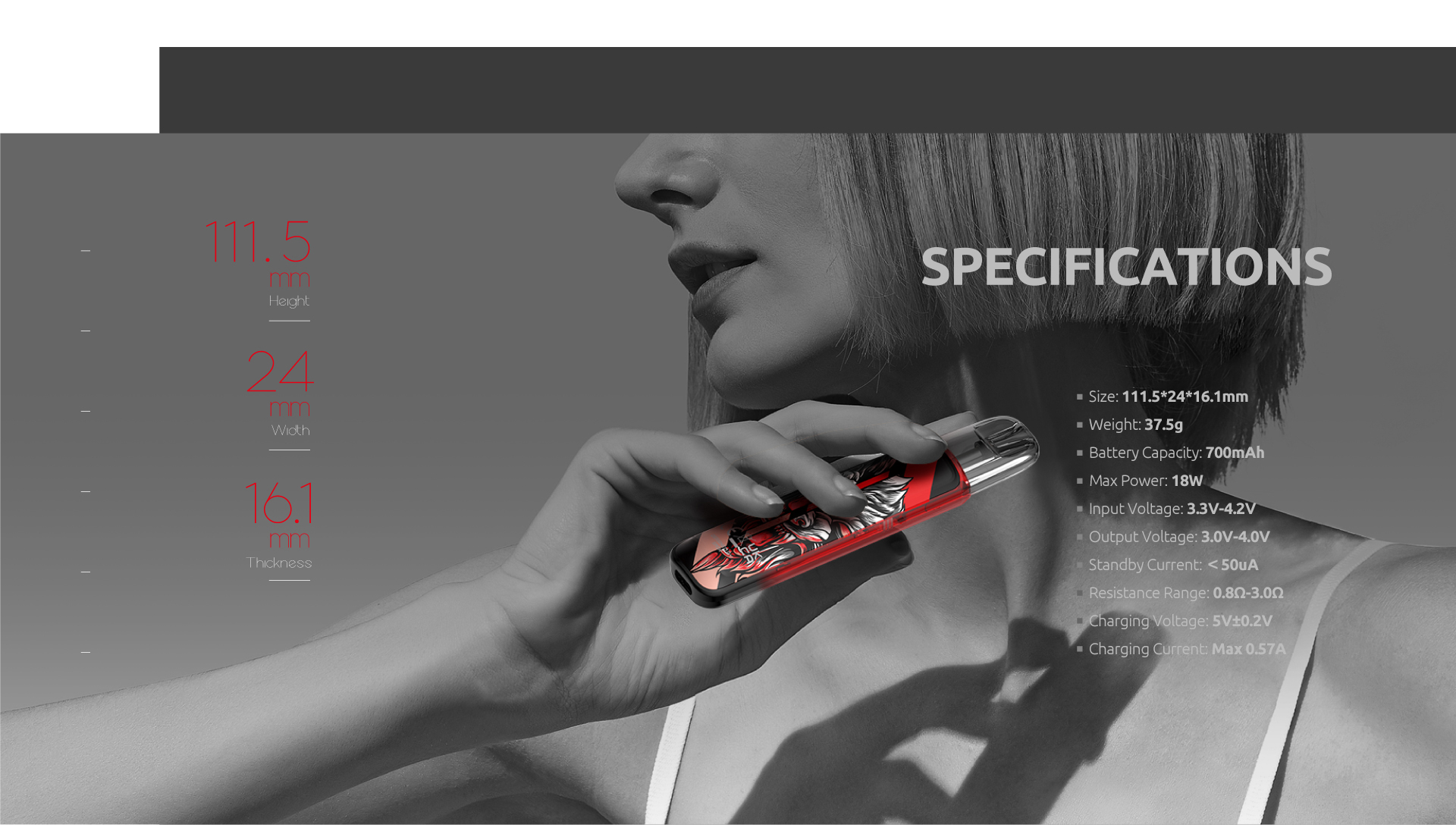 VISUALIZE THE COVER, FUTURIZE THE DEVICE

With the internal structure visible, SOLUS G delivers a modernistic appreciation, in addition
to the roughness and endurance as expected.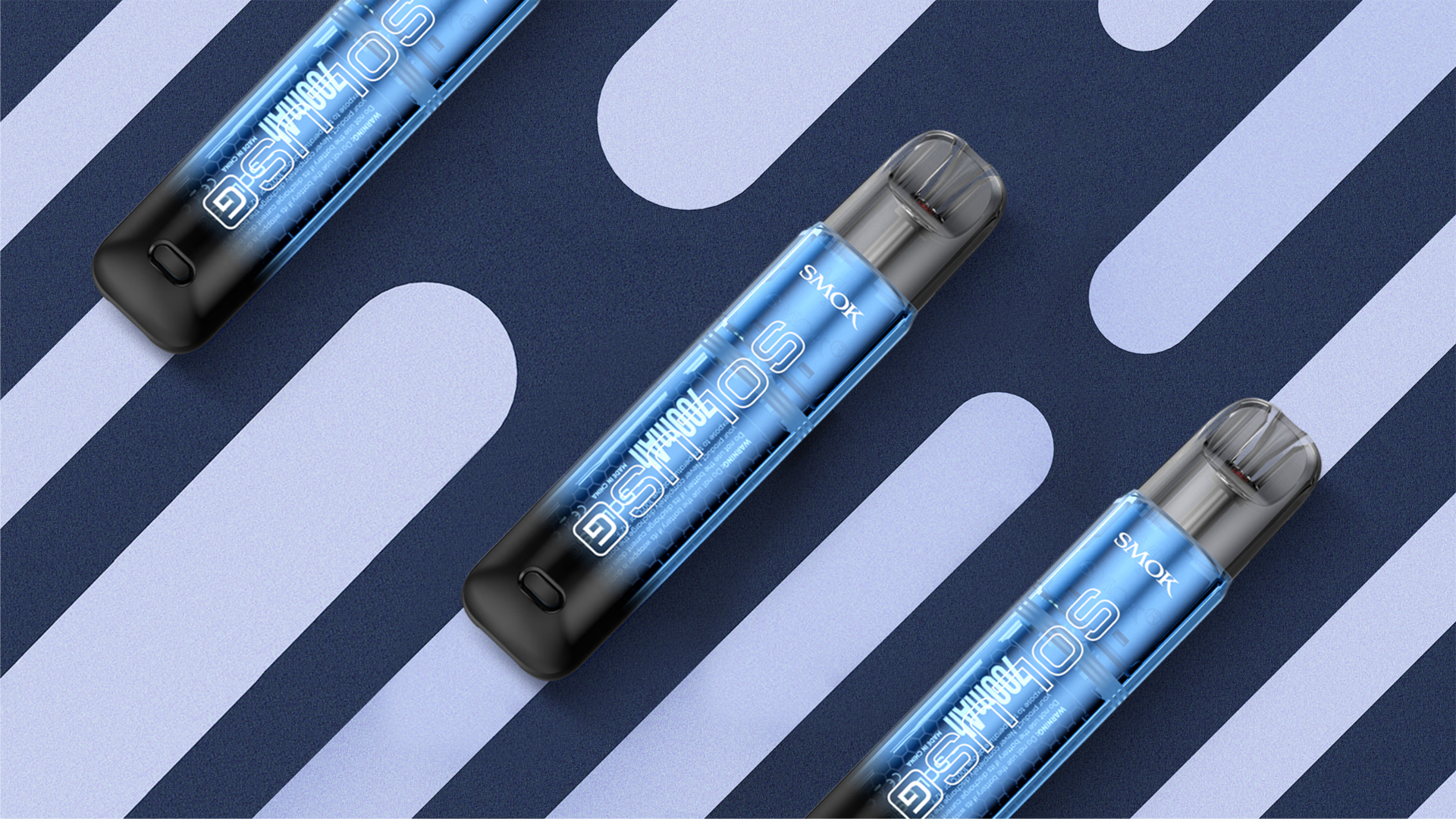 IT'S NOT A TIME FOR RIGIDITY.   


There are 5 lighting effects switchable by double clicking the power button to spice up your vaping.

VAPE WITH AN OPEN MIND
The battery breathing light keeps trace of the real-time battery consumption, precisely reminding you
of the appropriate charge time or to go on a thrilling vaping.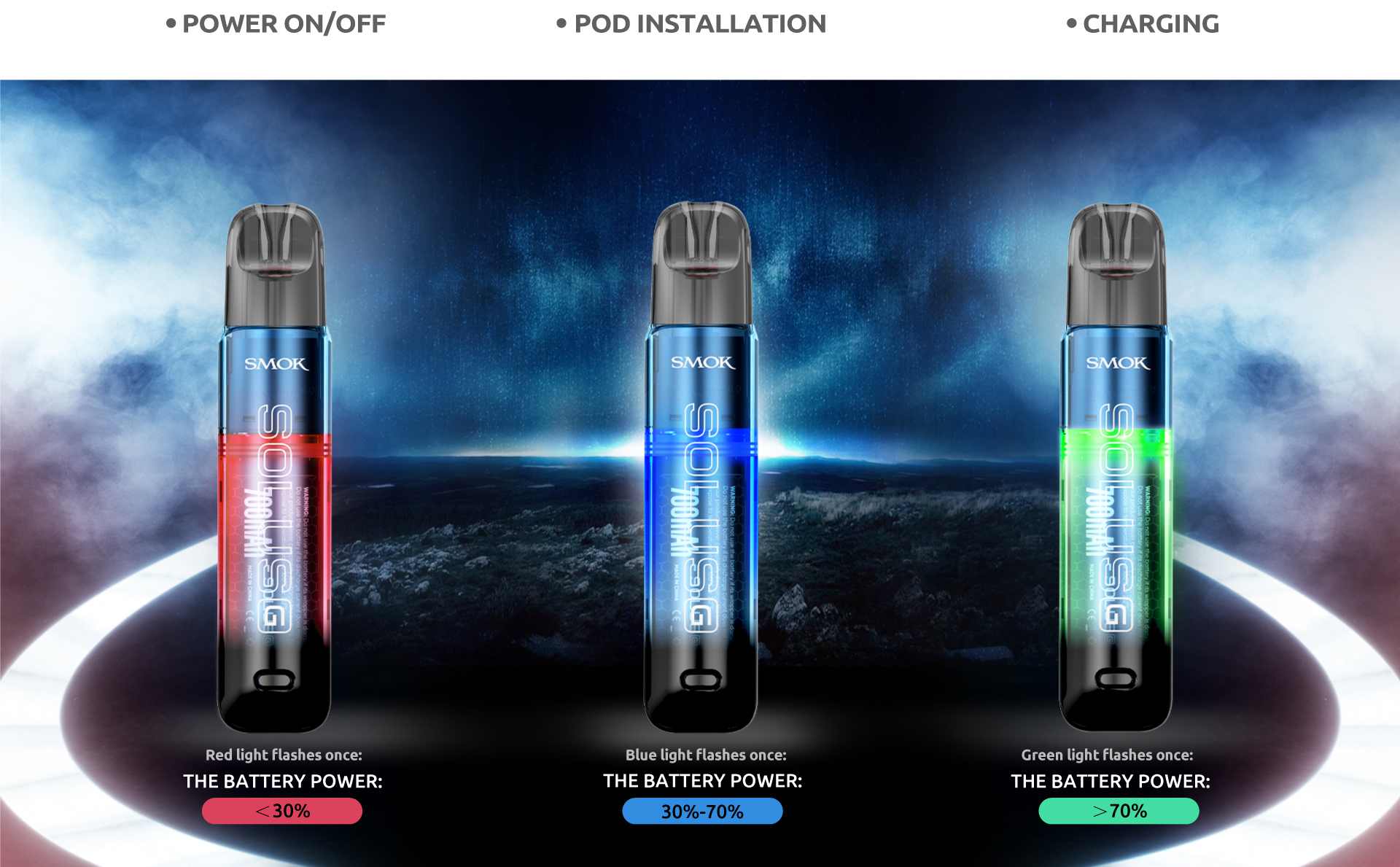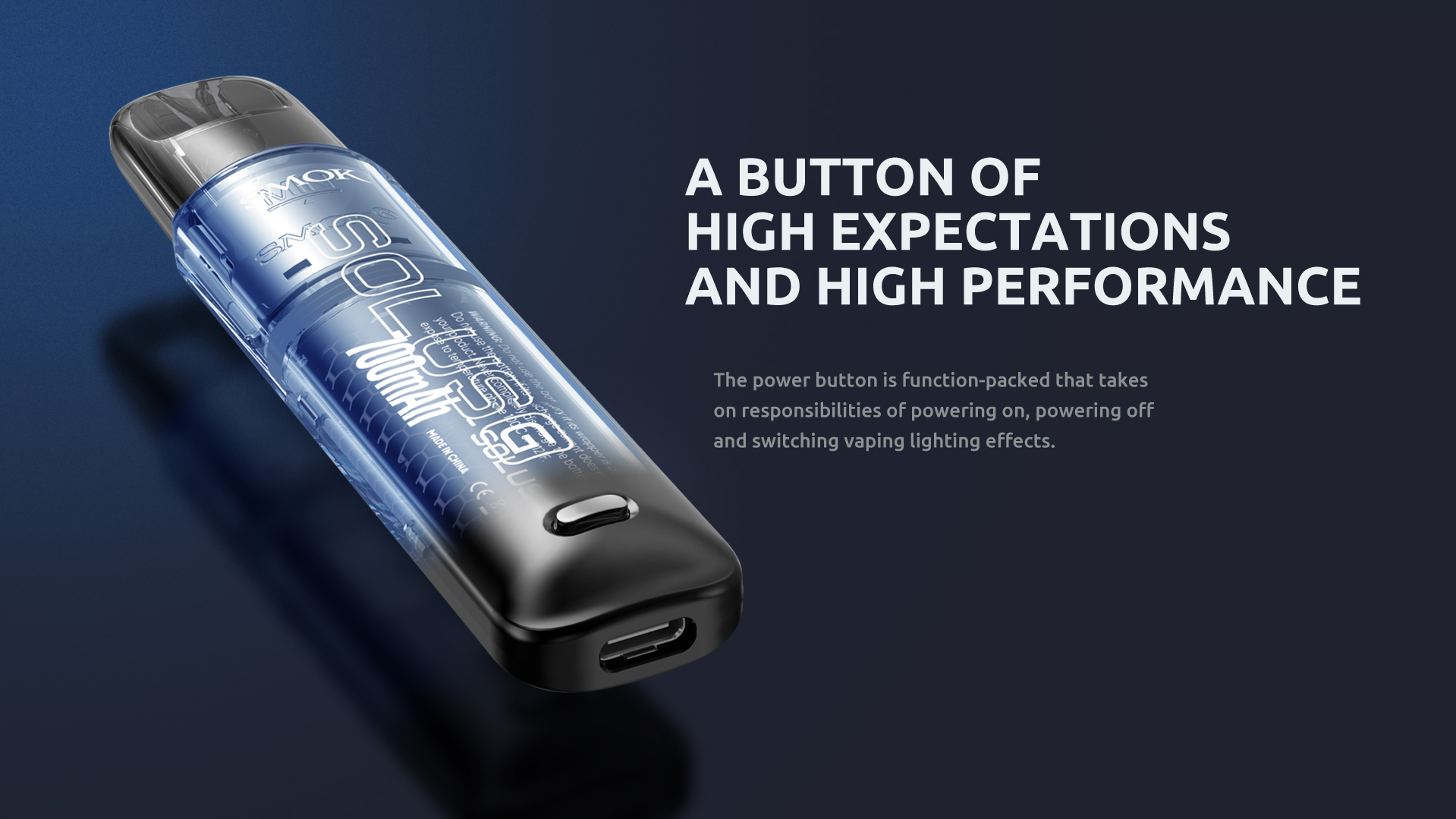 AN ESSENTIAL ACCESSORY
FOR PORTABILITY

Attached to the lanyard, SOLUS G offers possibilities of portability and fashion at one time.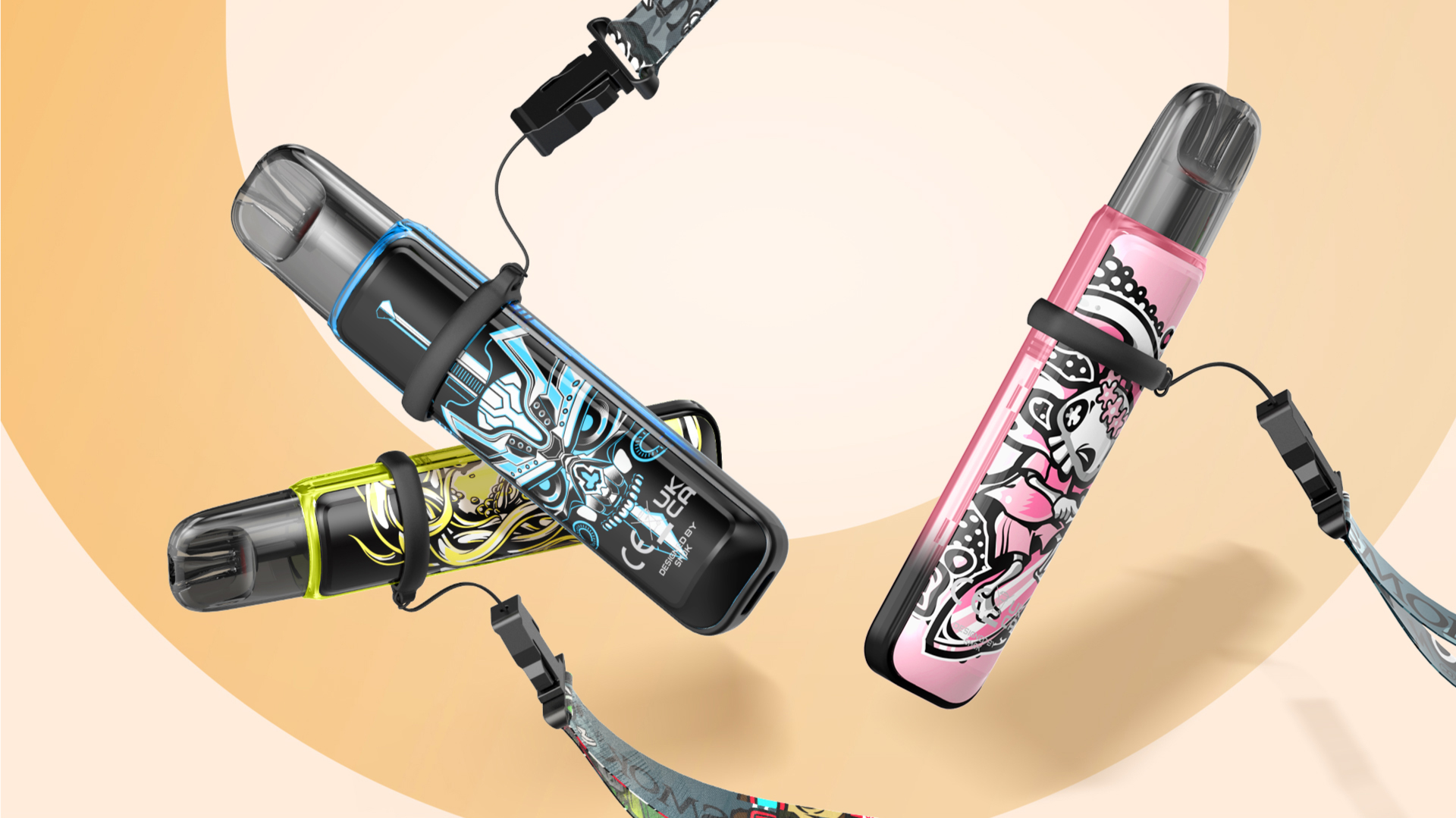 CONSISTENT TYPE-C CHARGING,
HIGH-EFFICIENT AS EVER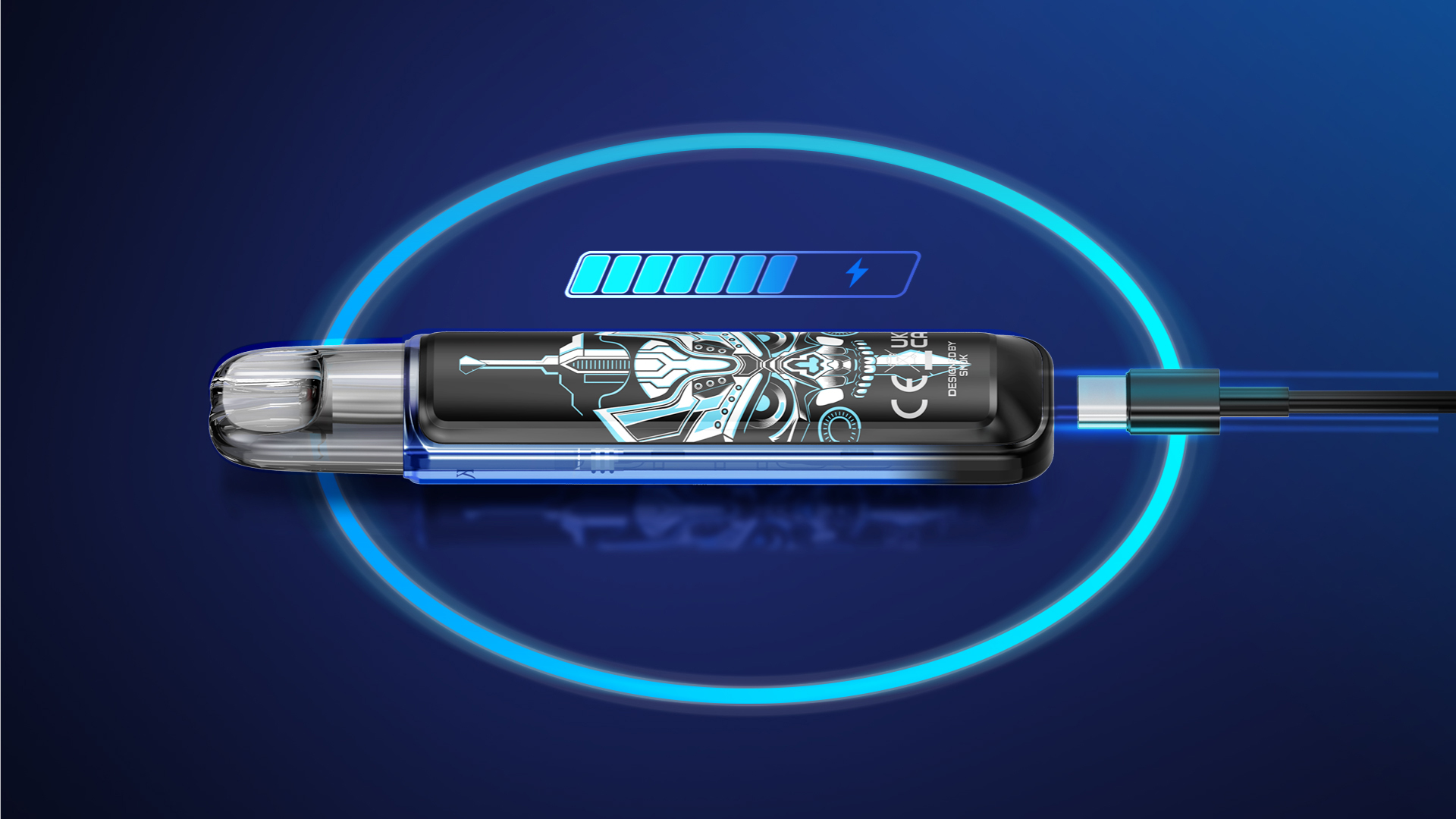 LEFT OR RIGHT, MTL OR RDL

That SOLUS G has a great appeal to both MTL and RDL lovers is down to the switchable
airflow, changing the direction of the pod installing to get a mild or intense taste.